Expertises
Design & branding
Brand activation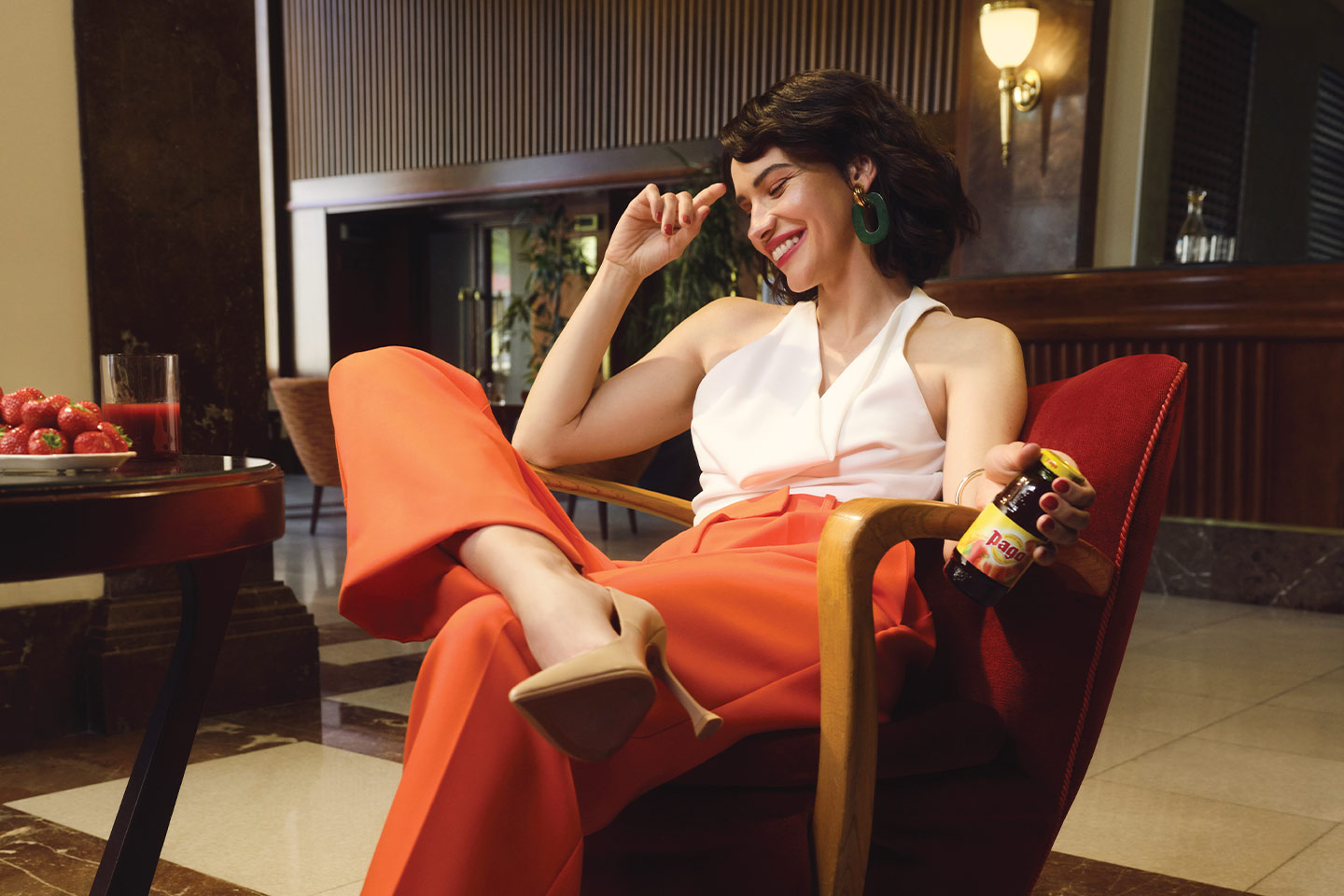 Pago unveils its sparkling new brand platform
1
Challenge
Surprising recipes, an iconic bottle, unique drinking moments… Pago is the "least reasonable" of the mass-market fruit juices. This iconoclastic brand has unveiled its potential through a new identity.
2
Creative idea
We've come up with a new tagline that defines the brand's mentality: Wonderfruit Life, a dose of freshness and youthfulness, all the while remaining essential.
3
Strategy
More than a product, Pago is an attitude, an art of living that challenges established codes.
Our support
1
360° platform
We put in place a 360° support system with the creation of a new platform. By identifying strategic points, we revitalized Pago's communications. It was necessary to transcribe the new brand platform using a universe illustrating the brand's strategic and creative direction, and to apply this territory to all Pago applications and social networks.
2
Cross-media
A cross-media campaign was therefore needed to give it unprecedented scope. The campaign involves a return to TV on DTT channels to unveil a new Pago. There will also be a very large-format print presence in the Marais district of Paris and a 1-month covering of the Marseille tramway, as well as an event on social networks.
3
Events
Pago and its events agency We Are Young produced 3 events in the campaign colors: the "Wonderfruit Shows" in Paris, Lyon and Marseille throughout June.
Brand signature
The "Wonderfruit Life" is thus personified in a bold, strong and unprecedented way, with a playful, memorable and sensorial universe.
A brand signature that perfectly embodies what "Pago moments" are all about, a real knockout effect compared to other beverage players.
Artistic Direction
The round, generous typography of Pago juice remains in keeping with the brand's premium spirit. Rich, fruity patterns and a colourful, photographic universe honor this revival.
Vinyl production
The music for the Pago TV campaign was custom composed, making it unique and identifiable from the very first listen. A summer hit like this deserved a vinyl release to make a lasting impression.