Expertises
Proximity marketing
Brand activation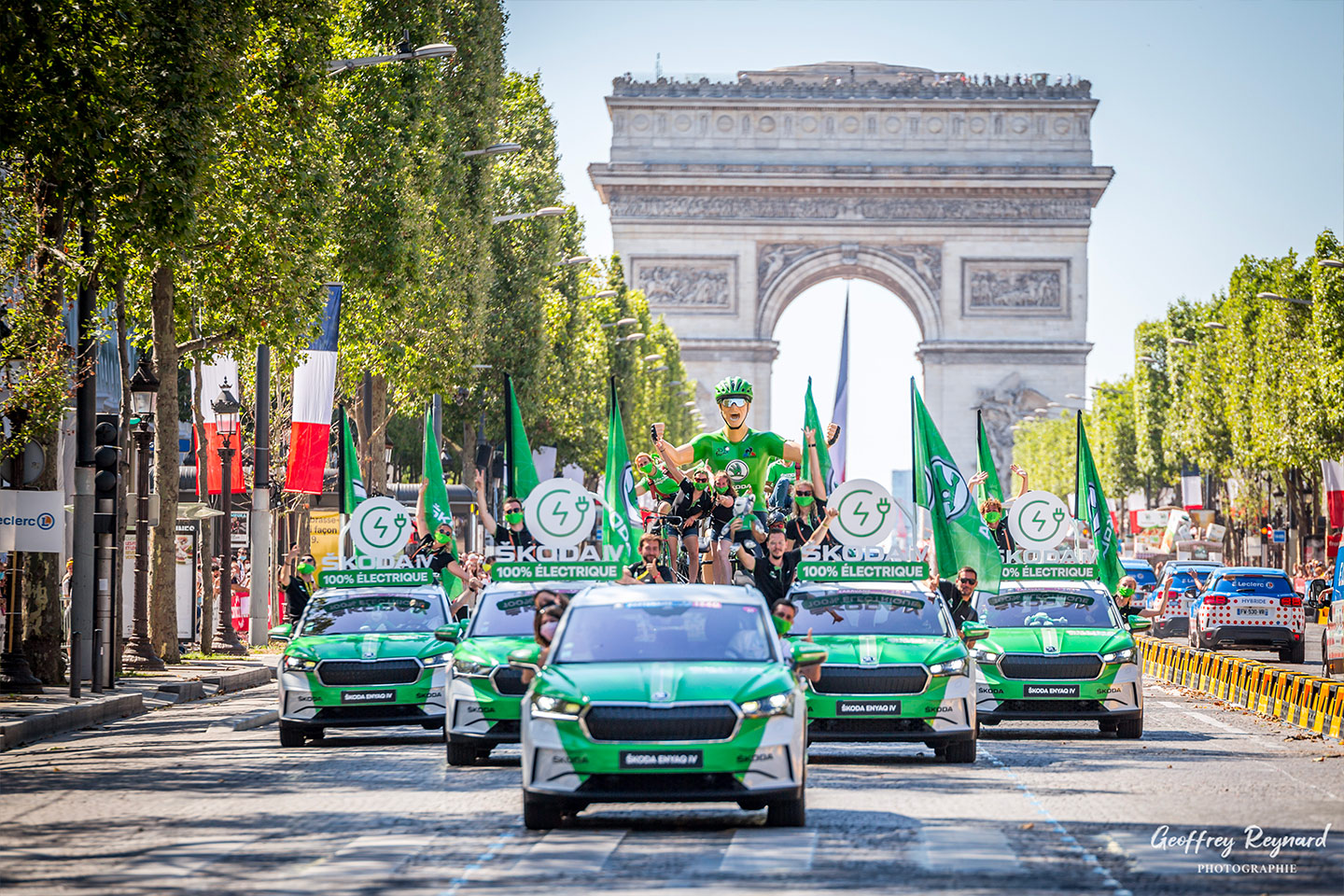 Our work

During the Tour de France, Škoda dealerships offered the public the chance to put themselves in the shoes of a racing cyclist during a stage of the Tour de France.
For the third year running, the Škoda loops offer the public the chance to experience the Tour de France by cycling along dedicated routes, starting from the dealerships.
1
Context
An original scheme that combines proximity and commitment. In all, 43 loops of 30 km each were offered this summer. That's over 1,350 km of routes accessible to all, and achievable thanks to the application and social network preferred by cyclists: Strava.
For 3 weeks, from July 1st to July 23rd, 2022, 43 Škoda dealerships offered to provide a Tour-like experience, by making available a sporting route (30/40 km) located in the vicinity of these dealerships.
2
Target
Accessible to all, whether beginners or seasoned athletes, and of course to the Škoda We Love Cycling community of enthusiasts (16,000 members), the routes offered via the Strava application have been a real success.
Over the past 3 years, nearly 10,000 km have been covered by participants.
The main success of the scheme has been to resonate with the expectations of local amateur cyclists, driven by a desire to ride in a group and meet other local sportsmen and women, but struggling to connect with other cycling aficionados.
3
Objectives
– Generate traffic in dealerships.
– Promotion of the brand's commitment as a long-standing partner of the French Cycling Federation.
– Maintain contact during the summer period, including in regions off the route of the Grande Boucle.
4
Strategy
Gather a community around the brand and the Tour de France event by bringing a cycling event to life throughout France.
Relay the event at local level and encourage dealers to communicate about the Boucles:
– Event follow-up
– Provision of communication materials
– Follow-up and support for partners throughout the operation.
5
Project
Create a Tour de France experience by providing a sporting route (30/40 km) at the start/finish of concessions, via Strava.
6
Awarded
Awarded at the Cas d'Or du Digital Retail 2023, in the Sales Promotion & Drive To Store category.
Key figures
88%
Were prospects, including 14% with a car purchase project, interested in Škoda
88%
Participating dealerships organized the event with a local partnership
Antoine Weil - Head of Marketing at Škoda France

"The Škoda loops are a fantastic activation device for our partners. They unite our customers around our shared passion for cycling and allow prospective customers to discover the Škoda brand and its values through these events."
Project partners
1
HOPSCOTCH Groupe
Managing local We Love Cycling ambassadors
2
KBLB
3
DDB Paris